Jobs openings

You can consult and apply directly to the job offers of the Institute of Human Genetics from the CNRS job portal
Offers currently published on the portal :
 Thesis topic : Seitz team, IGH 
Gene regulation by microRNAs : from molecules to the organism
Gene regulation and homeostasis are two universal principles in the living world. Each one has been well studied, and current analysis methods allowed major advances in their understanding. But they have never been analyzed from the same perspective, even though they exhibit an intrinsic antagonism : gene regulation tends to alter the response of biological systems, while homeostatic mechanisms tend to give them inertia. Unexpected characteristics appear to emerge from their confrontation.
This PhD project deals with the antagonism between homeostasis and one mode of gene regulation : repression by microRNAs. These regulatory RNAs repress their targets to a very small extent (less than 2-fold), while interacting with many targets (a few hundreds of targets per mammalian microRNA). Current target identification methods (based on molecular biology and bio-informatics) tend to neglect that quantitative aspect.
The PhD project aims at identifying microRNA/mRNA interactions that trigger phenotypic consequences at the organism scale, among the numerous microRNA/mRNA interactions happening at the molecular scale. Drosophila genetics, cell culture and bio-informatics analyses now offer efficient tools for the precise interrogation of macroscopic consequences of molecular interactions (through CRISPR/Cas9 genome editing, high-throughput molecular biology, measurement of phylogenetic conservation on hundreds of genomes, ...).
Our lab is specialized in microRNA biology, using equally experimental biology and bio-informatics. Training young researchers is very important to us (every former lab member has published his/her work with us, and all of them still work in research), as well as the involvement of young researchers in the definition of strategies and research projects. We are located in the institute of human genetics (UMR 9002, CNRS and Montpellier univ.). More information on our work and our publications : on our lab's website.
Candidates are encouraged to compete for a PhD fellowship from the CBS2 graduate school in order to apply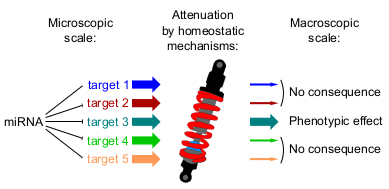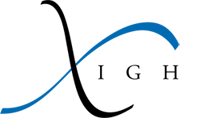 Open position for a research technician in molecular and cellular biology IGH, CNRS Montpellier
Project: Systematic analysis of gene expression in single cells by high throughput imaging  of single mRNAs

Characterizing gene expression at the level of single cells and in the context of the native cellular space is a challenge that is driving important scientific breakthroughs. Messenger RNAs are synthesized at their gene in the nucleoplasm and translated into proteins at specific cytoplasmic locations. Single molecule FISH (smFISH) identifies and localizes all mRNA molecules produced by a given gene, in every cell of large populations. SmFISH thus possesses unique advantages to  study gene expression, mRNA  localization and local translation. In this project, the candidate will use innovative smFISH methods to perform large scale smFISH screens. In particular, the candidate will image thousands of mRNA in neuronal cell culture to measure RNA localization in dendrites and axons, and determine how this is altered in neurodegenerative diseases such as FragileX syndrome or spinal muscular atrophy.
The candidate will also manipulate neurogenic iPS cells by CRISPR/Cas9 to create mutant cell lines mimicking these diseases. The candidate will work in an interdisciplinary environment with teams in computer vision and  biophysics  (Thomas  Walter  lab  at  the  Ecole  des  Mines  in  Paris ;  Florian  Müller in Pasteur ). These teams will analyze the images produced by the person hired. 
 
Requirements: Master in Life Sciences. Theoretical and practical experience in molecular and cellular biology techniques. Skills in imaging and large scale screens will be a plus. The candidate should be interested to work within an inter-disciplinary environment, and to work autonomously while integrated in a team. 
 
Where: Edouard Bertrand lab at the IGH/CNRS in Montpellier
 
When: September 1st, 2022; 2 year contract with possibilities for extension. 
 
Application:  Please provide a motivation letter, CV  and contact details of previous supervisors. Application should be sent to Dr. Edouard Bertrand.
Deadline: July 5th
Recent publications 
•  A computational framework to study sub-cellular mRNA localization. Nat. Comm, 2018, 9:4584. Samacoits, A., Chouaib, R.,  Safieddine, A., Traboulsi, A., Ouyang, W., Zimmer, C., Peter, M., Bertrand, E.*, Walter, T.*, Mueller, F.* 
• FISH-quant v2: a scalable and modular tool for smFISH image analysis. Imbert A, Ouyang W, Safieddine A, Coleno E, Zimmer C, Bertrand E, Walter T, Mueller F. RNA. 2022; 28:786-795.  
•  Safieddine, A., Coleno, E., Salloum, S., Traboulsi, A., Kwon OS., Lionneton, F., Georget, V., Robert, MC., Gostan,  T.,  Lecellier,  C.,  Chouaib, R., Pichon, X.,  Le Hir, H.  , Zibara, K., Peter, M.,  and E.  Bertrand. A conserved  choreography  of  mRNAs  at  centrosomes  reveals  a  localization  mechanism  involving  active polysome transport. Nat. Comm (2021), 12:1352.  
•  Chouaib, R., Safieddine, A., Pichon, X., Kwon, OS., Samacoits, A., Traboulsi, AM., Tsanov, N., Robert, MC., Coleno, E., Poser, I., Zimmer, C., Hyman, A. A., Le Hir, H., Zibara, K., Peter, M., Mueller, F.*, Walter, T.*, and E. Bertrand*. A localization screen reveals translation factories and widespread co-translational protein targeting.  Developmental  Cell,  2020,  54:773-791.  See  commentary  in  Dev.  Cell doi:10.1016/j .devcel.2020.09.006 
• A growing toolbox to image gene expression in single cells: sensitive approaches for demanding challenges. Mol. Cell, 2018, 71:468-480. Pichon, X., Lagha, M., Mueller, F. and E. Bertrand. Invited review f or the 20th anniversary of  the j ournal; featured article of  the issue